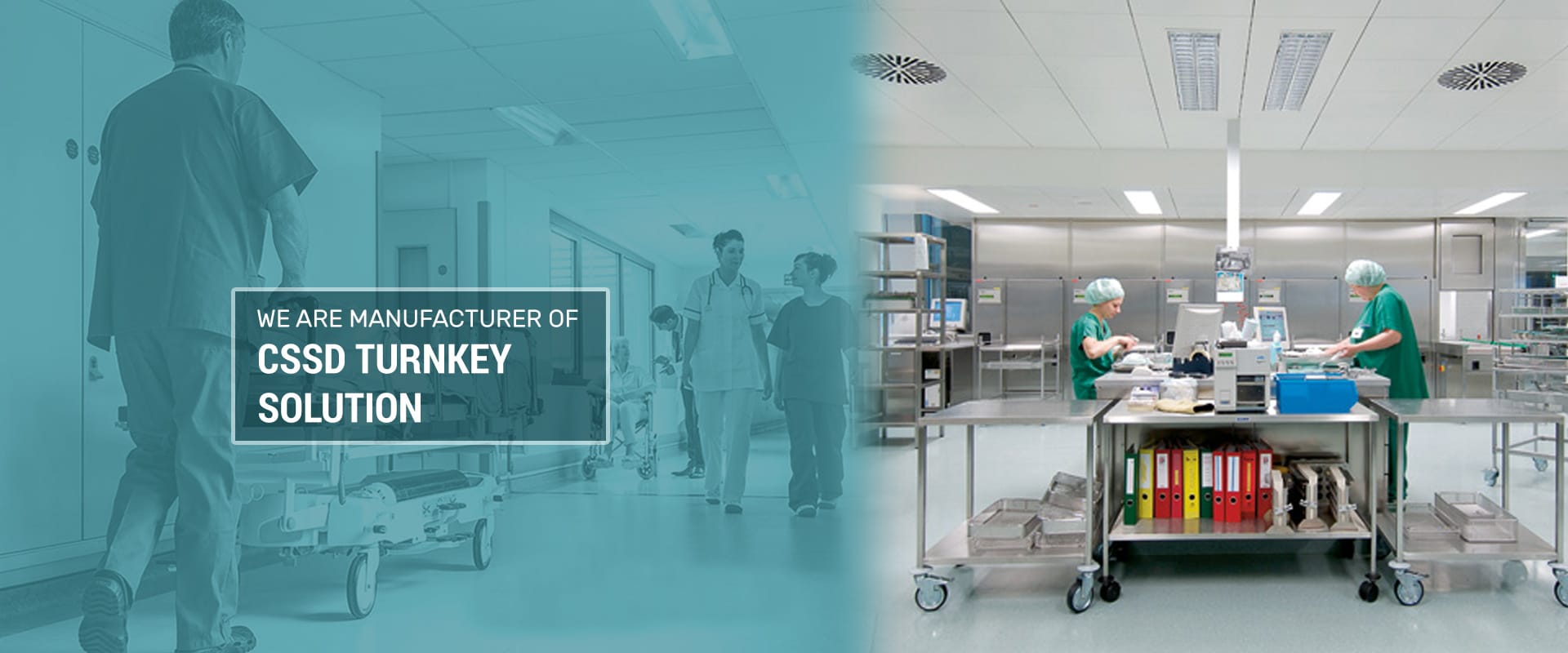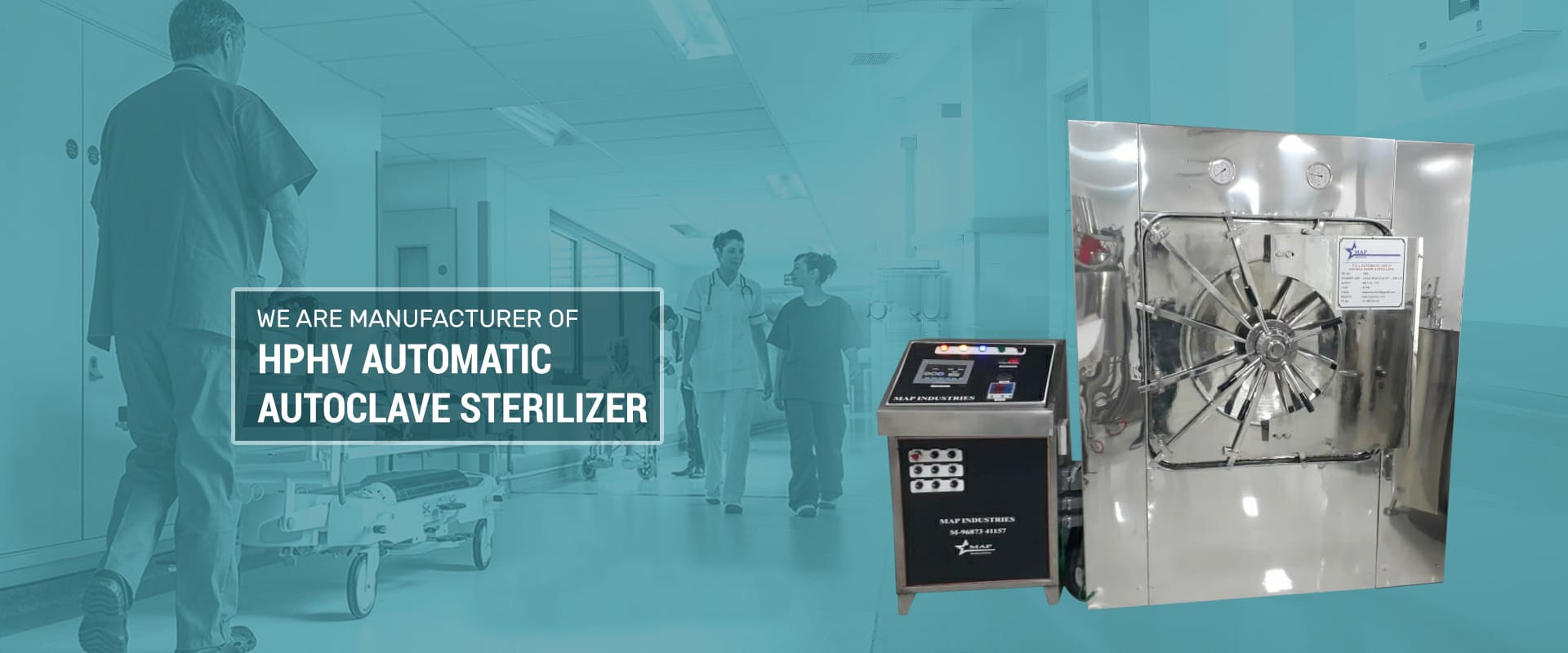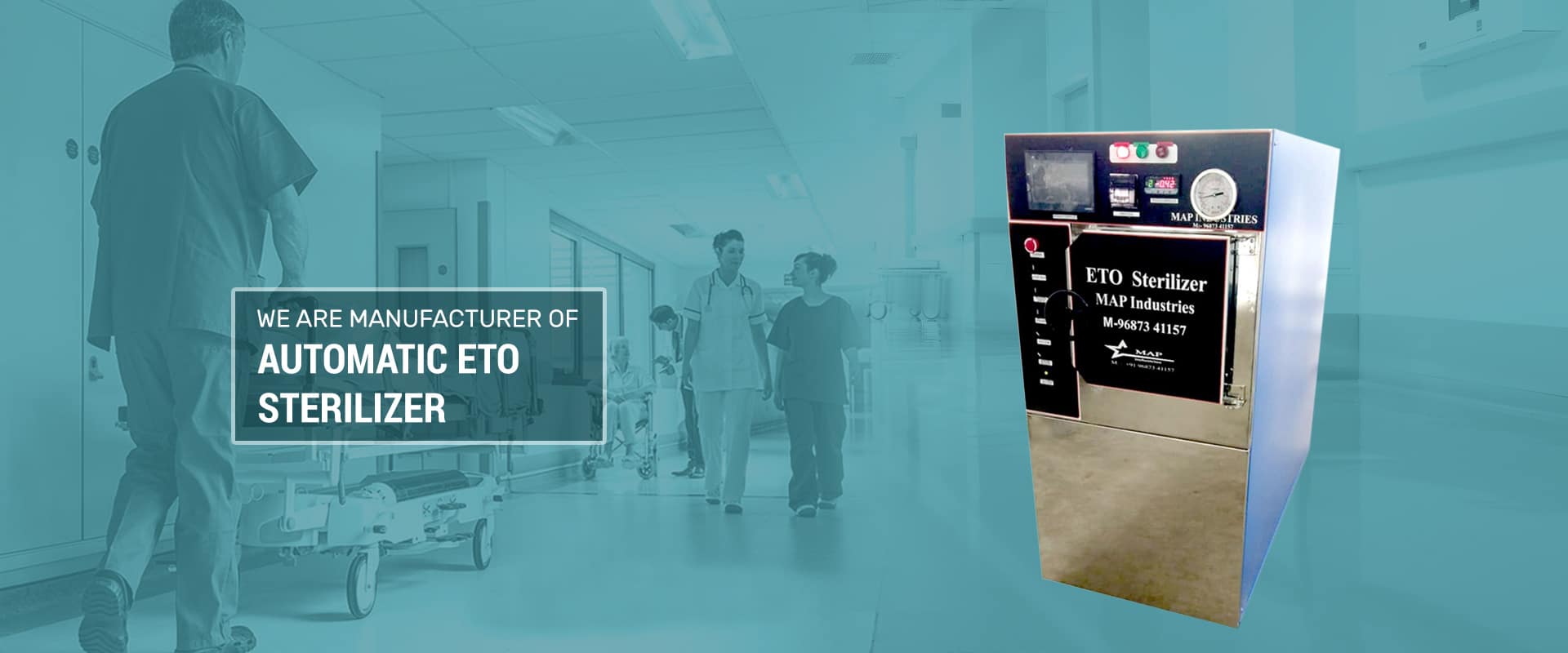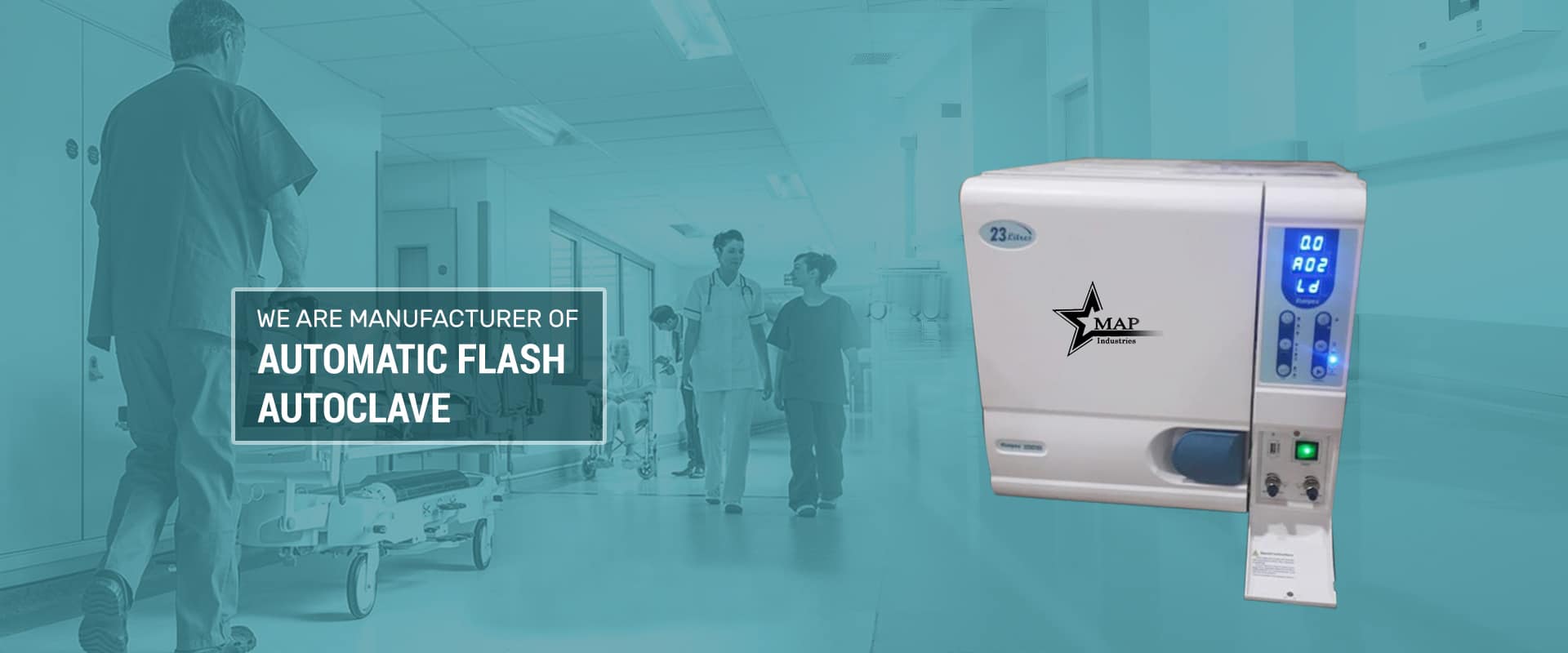 A Warm Welcome From Map Industries!
Manufacturer of Horizontal Automatic Cylindrical Autoclave, Central Sterile Supply Department in Hospital
The known basic purpose of any hospital is to improve the health and living conditions of their patients. To keep this purpose alive, doctors rely on the technology and the equipment's being used in the hospitals to carry out surgeries and treatments. To facilitate the hospitals in the same, we offer a wide range of high quality sterilization equipment's being used in the CSSD, CSSD Turnkey Solution, ETO Sterilizer, HPHV Automatic Autoclave Sterilizer, Automatic ETO Sterilizer, Automatic Flash Autoclave, Ultrasonic Washer.
Industrial Sterilizer Machine
The industrial sterilizer machine we produce is used for sterilizing different types of medical instruments or ancillaries used in hospitals. Our engineers are well-versed in hospital safety requirements, and as a result, they have used appropriate skills and knowledge to design industrial sterilizer machine that meets hospital safety requirements more efficiently. Most importantly, the use of industrial sterilizer machine has been expanded due to their excellent sterilizing and non-damaging effects on equipment, products, or devices. Industrial sterilizer machine is typically used for disinfection of equipment that is heat sensitive and may worsen when in contact with abrasive chemicals or high temperatures.
Industrial ETO Sterilizer
Industrial ETO sterilizers use ethyl oxide gas, under certain low temperatures for a specific time, to sterilize or disinfect a variety of materials and components used in hospitals, pharmaceuticals, and other such departments, to safeguard them from microbial infections. The industrial ETO sterilizers are available in different dimensions and shapes. The features like high dimensional accuracy, leak-proof service, and higher chemical and corrosion resistance make them unique. We understand the industry's safety requirements and thus have produced these sterilizers that not only disinfect medical instruments but also help in enhancing the longevity of the products.
Central Sterile Supply Departments in Hospital
Central sterile supply departments in hospitals are departments within which medical, surgical, and devices that are heat sensitive and may degrade when contacted with heat or steam sterilizations are cleaned, prepared, processed, and issued for patient care. Earlier, surgical equipment and devices were treated in areas where they were to be used, and it was very difficult to maintain their consistency, thereby maintaining the health care facility. But with the passage of time and the proliferation of new surgical techniques, it has become necessary for a centralized sterile supply department to provide appropriate sterilization and increase the efficiency of medical units. Therefore, to meet the distinct requirements of healthcare facilities, we offer a central sterile supply department in hospital on a turnkey basis. It works as a complete solution for all your special care requirements. Our professionals have well understood all the medical concerns and, relying upon those requirements, they have designed this unit where all your medical and surgical needs are treated with complete care.
All in one solution for establishment of CSSD (Central Sterilization and Supply Department) for a hospital. This involves identification of CSSD needs of a hospital, architectural modeling, equipment facilitation, staff training, CSSD documentation, and monitoring of CSSD operations. Establishment of CSSD ready for present and future needs.

Yatin Mahidhar
Excellent service backup even during odd hours.
Prateek Dhar
Sense of responsibility shared by the whole team.
Dr. Himanshu Agrawal
We have found them very professional and hardworking team.
Dr. Parvinder S. Lubana
They seem to have deep knowledge of the Industry they are in.
Dr. Subodh Varshney
Excellent service backup even during odd hours..
In the ever competitive world, our company offers robust turnkey CSSD solution for the hospitals which is manufactured using the latest technology.